Join the Bridge Logistics Network
Bridge Logistics is not your typical freight brokerage.
As an award-winning and highly accredited International Logistics Provider and Licensed Canadian Customs Broker, Bridge Logistics works with a large variety of clients of all sizes across North America and internationally.
Partnering with Bridge Logistics gives you an opportunity to secure consistent, well-paying freight opportunities across the United States and Canada year-round.
Expedited Freight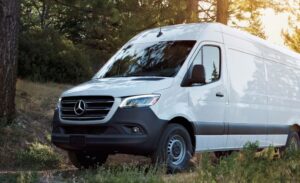 Many of our clients operate on a JIT (Just-In-Time) basis and rely on time-critical expedited deliveries to keep their operations going day-in and day-out. Whether its manufacturing, healthcare, or oil and gas sectors, we serve them all.
Bridge Logistics offers time-critical expedited freight for Sprinter Vans, Box Trucks, and Large Straight Trucks.
Join our Network Today!
LTL / FTL & Air Freight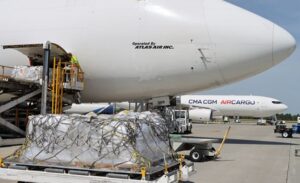 Being an International Freight Forwarder and a Licensed Canadian Customs Broker gives Bridge Logistics the unique ability offer a variety of different freight opportunities directly to our carriers.
From LTL and FTL freight opportunities for our Box Truck and Semi Truck carriers, to time-critical freight from and to local Airports for our Sprinter Van carriers, Bridge Logistics has it all.
Join our Network Today!
Cross-Border Freight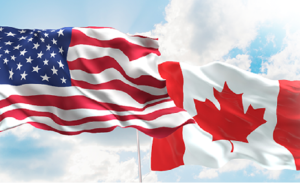 Cross-Border freight is a critical component that many of our clients depend on. While Bridge Logistics provides great freight opportunities within the United States, it is Cross-Border freight that has been our primary focus.
Many of our carriers have joined the Network for the well-paying Cross-Border freight opportunities and you can join them too.
Join our Network Today!
Carrier Requirements
To get set up with Bridge Logistics, we require:
Valid MC or US DOT number
Minimum $1 million auto liability insurance
Minimum $100,000 cargo insurance policy
Completed online Carrier Contract*
*If you are ready to start the process, please proceed to complete our online contract.
For any additional information or if you have any questions, please contact us below:
Join our Carrier Network
Every new solution adds to the wealth of our experience, and therefore our competence and credibility. All of which explains why you'll find the team at TransCargo ready to apply their passion for solutions in support of your business.
Quality & Variety
We provide our carriers a wide variety of quality well-paying loads within the United States and Cross-Border into Canada, ensuring that you can keep your drivers and fleet rolling on the road.
Timely Payment
With Bridge Logistics, well-paying loads are backed by timely payment with a variety of payment options. ACH is standard and Quick-Pay options are available.
24/7 Support
As your partner, the Bridge Logistics team is committed to your success. When you run with Bridge Logistics, assistance and support is available at any time.