Warehousing and Distribution
Bridge Logistics has established relationships throughout North America to provide strategically placed warehouse locations in Canada and the United States, supporting your constantly changing client expectations, while providing swift and easy access to key border crossings, international airports and North American clients.
Reduce complexity and cost, leverage international trade agreements, manage growth and improve your customer experience through the Bridge Logistics comprehensive logistics solutions that include warehousing, cross docking, and distribution service for a logistics strategy that is optimized for your business priorities.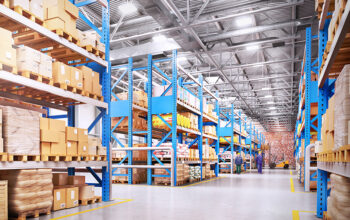 Warehousing
With years of experience in the industry, Bridge Logistics offers Warehousing Solutions to address the supply chain and storage needs of our clients with access to secure warehouse space through partnerships throughout Canada and the United States.
If you are looking for a safe and easy to access warehousing facility in Canada and the United States, Bridge Logistics has you covered. From unloading to picking and packing, our partners are skilled at handling all sorts of warehousing needs as per your requirements.
Our goal is to create a competitive advantage for our clients and provide solutions in all scenarios that include transportation, warehouse, and distribution services.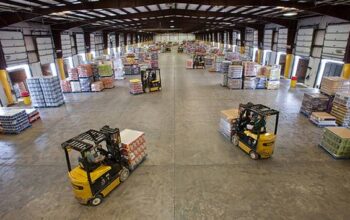 Crossdocking
Cross docking is the procedure of unloading freight from an inbound vehicle and loading it into an outbound vehicle. This allows sorting the incoming freight to different destinations or combining products for one final destination.
Bridge Logistics has established relationships with industry partners in strategic areas throughout Canada and the United States, ensuring we are able to provide coverage exactly where you need it, when you need it.
Cross docking ensures faster delivery and cuts the costs by using less warehouse space and labour. It is especially beneficial for clients that require freight moved long-distance quickly and accurately.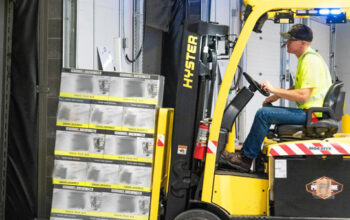 Distribution
Through our range of comprehensive logistics solutions, Bridge Logistics is able to offer its clients a customized distribution solution.
With strategic partnerships throughout Canada and the United States, Bridge Logistics can arrange for your products to be shipped from your facility and distributed across multiple warehouses throughout North America, arranging the cross-docking, warehousing and final-mile delivery to your clients. Taking care of the entire logistics process, from start to finish.
Partnering with an award-winning experienced logistics company like Bridge Logistics ensures that all your logistics needs are taken care of with exceptional level of care and detail, regardless of complexity and timing.