CIFFA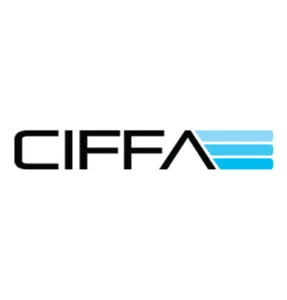 The Canadian International Freight Forwarders Association (CIFFA) was established in 1948 to support and protect the character, status, and interest of freight forwarders by establishing uniform trade practice and regulations.
CIFFA also plays an educational role by providing certificate and advanced certificate programs.
FIATA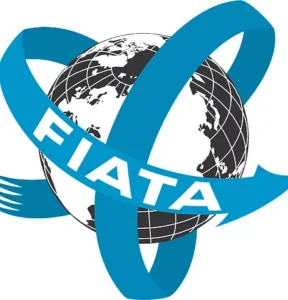 The International Federation of Freight Forwarders Associations is a nongovernmental, membership-based organization representing the freight forwarding industry.
Also known as the 'Architects of Transport', FIATA has Association Members and Individual Members in some 150 countries.
Founded in Vienna, Austria, on 1926, FIATA owes its name to its French acronym (Fédération Internationale des Associations de Transitaires et Assimilés).
IATA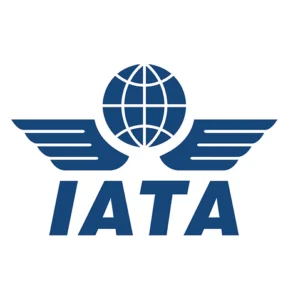 The International Air Transport Association (IATA) is an international trade body, created over 69 years ago by a group of airlines.
Today, IATA represents some 240 airlines comprising 84% of the international scheduled air traffic.
The organization also represents, leads, and serves the airline industry in general.
C-TPAT

C-TPAT is the Customs-Trade Partnership Against Terrorism. C-TPAT certification means that Bridge Logistics requires little cargo inspections when crossing the border.
In those rare instances where inspection is necessary, C-TPAT certification gives Bridge Logistics priority status. All of this translates into shorter delays at the border and faster delivery of your goods.
It also means your shipment is more secure and transported safely to where you need it.
PIP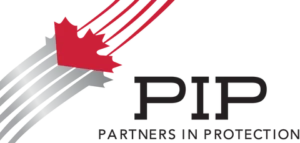 As a member of the Partners in Protection (PIP) program, Bridge Logistics adheres to the highest security standards set by the Canadian Border Safety Agency.
As such, we are recognized as "trusted traders" by the border agents, allowing for less hassles and inspections at the border.
This means your goods are transported more quickly, safely, and securely across the border, getting your load to its destination on time.
FAST

The Free and Secure Trade (FAST) program ensures that your load is unlikely to get held up at the border, and will reach its destination on time.
Bridge Logistics and its drivers have undergone a risk assessment that has given us "low-risk" status, meaning that our trucks cross the border quickly and with less inspections.
At the border, our trucks flash the FAST membership documents, which are promptly scanned, and the truck is back on its way.
The declarations, verifications, and paperwork is done at a later time, away from the border, meaning that your load is not held up.
Licensed Canadian Customs Broker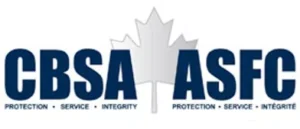 Following a successful application with the Canada Border Services Agency, Bridge Logistics is now a Licensed Canadian Customs Broker.
As a result, we now offer in-house customs brokerage solutions to complement our existing range of logistics services – creating a One-Stop-Shop solution for Canadian, American, and International businesses who are looking to expand their trade opportunities.
Our team is excited to partner with you to get your truck, air, and ocean shipments cleared on time and on budget.
Canada and US Bonded Carrier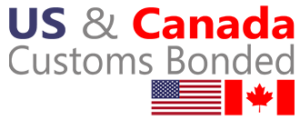 Bridge Logistics is a bonded carrier certified with both the Canada Border Services Agency (CBSA) and US Customs and Border Protection.
This means your goods are safely and securely transported across Canada and the United States, with no unnecessary delays, hidden fees, or hassles.
Better yet, being a bonded carrier means we can use shortcuts through both Canadian and US "corridors", allowing your freight to be delivered faster.
CSA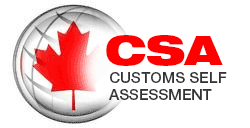 Canada's Customs Self-Assessment (CSA) program greatly simplifies the transport and border-crossing process for pre-approved, low-risk companies like Bridge Logistics.
That means your CSA-eligible goods (which includes most commercial goods, among others) can be delivered faster and more efficiently, saving you time and money.
Ready to Partner with us?